At around 1:00am I heard multiple fire trucks and sirens go by. Got up, grabbed my gear and followed the wailing sirens. When I arrived, I intently surveyed the scene. Internaliziing the mindset of a CNN correspondent, I faked the part and fired away. I'm not sure how the fire-figheters viewed my role in the midst of it all...I was after all in my shorts and driving shoes.

I arrived as the blazing fire was about caput (anti-climax I know)... but thick plumes of smoke still bellowed everywhere. I still managed to get some vital images to report.



Powered by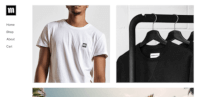 Create your own unique website with customizable templates.